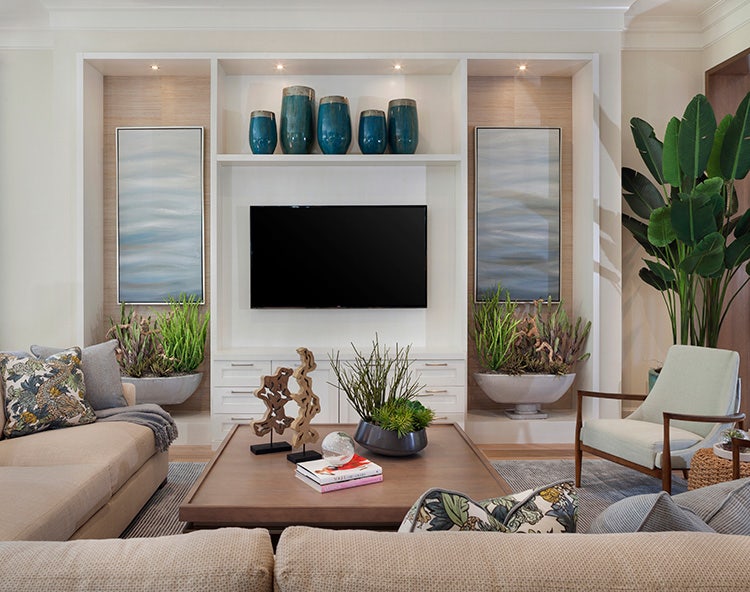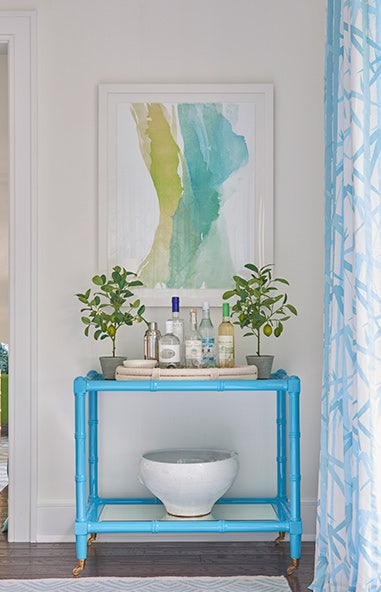 Wendover specializes in helping its design clientele deliver the perfect project. We would like for you to think of us as your comprehensive source for art. For projects that require you to reach beyond our standard catalogue offering we encourage you to submit a description of your project that includes timeframe, size, style, location and approximate budget. Upon review, a Wendover consultant will reach out to you directly to help create an art program that will exceed your client's expectations!
Photo (left): Design by Insignia Design Group, Photo by ibidesigns. Insignia Design Group needed a signature piece for this living room and we worked with her to transform what was originally a 20 x 20 print behind glass into a large diptych on canvas.
Photo (right): Design by Meg Braff, Photo by Josh Gibson. This project needed artwork to pull together a corner of the dining area. Designer Meg Braff ultimately chose a piece that was originally on canvas and opted to change the composition to a print on paper, deckled and floated on a bottom mat. Braff also changed the size and the orientation of the piece.